Churchman's Crossing Train Station . Newark, Delaware.
In the late 1990s, the Delaware Transit Corporation identified the rapidly growing Churchman's Crossing area of New Castle County as a desirable location for commuter rail service.
Southeastern Pennsylvania Transit Authority (SEPTA) heavy rail had recently been extended through the area to the Newark station, nearly five miles to the southwest. In addition, the owners of Delaware Park, having land on both sides of the Northeast Corridor, indicated willingness to consider transit-oriented development linked to a new station. At the Churchman's Crossing station, WRA performed preliminary and final design of the upgrade of 1.2 miles of track, extension of 0.8 miles of track to accommodate high-speed electrified rail traffic, and a new low-level platform station including ADA access to trains. In addition, design services included a parking lot with bus and kiss-and-ride access.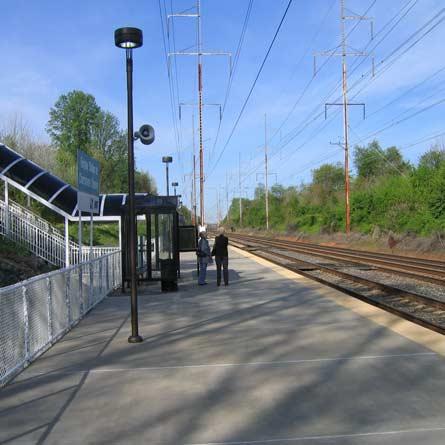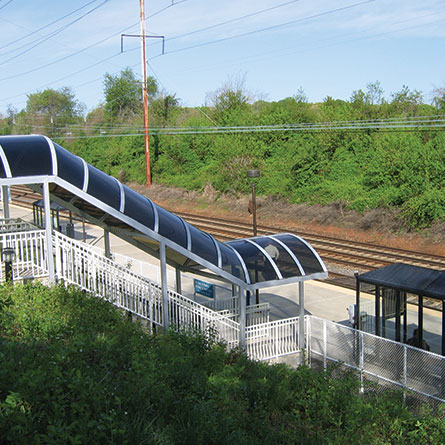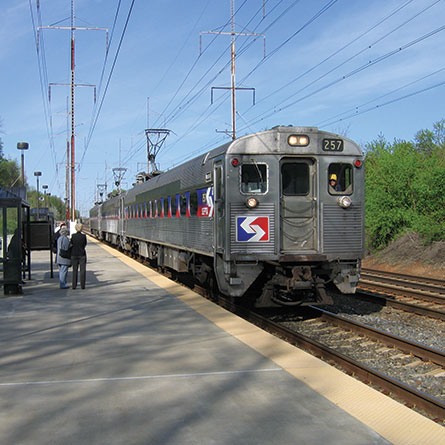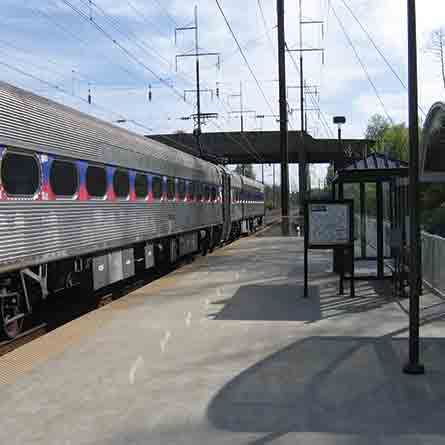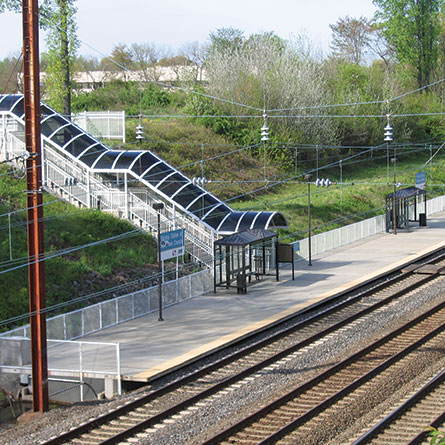 Railroads
Services provided included rehabilitation of the existing track, design of 0.8 miles of new track, modifications to the catenary system, extension of two major culverts, and coordination with Amtrak for their approval, without impacting their services.
Bridges
Services provided included design of a low-level precast concrete platform capable of being converted to a high-level platform should that be needed for future service, ADA access from the parking lot to the platform, and a high-block providing ADA access from the platform to trains.
Geotechnical
Planned and conducted subsurface investigation in close proximity to high speed rail line. Designed deep foundations for support of the new facilities.
Wetlands Mitigation
The firm provided wetland permitting and integrated on-site mitigation into the design of the new facility. WRA conducted a one-year groundwater monitoring program prior to design of the mitigation site. A planting plan was designed using reference forested wetlands. The site was constructed in 2005 and is currently being monitored for continued success.