Chesapeake Sorting Facility. Baltimore, Maryland.
Duke Realty developed a new one million SF warehouse/sorting facility in the Chesapeake Commerce Center.
This new one million SF warehouse will house 2,600 employees on a 65-acre former industrial site. The project included 1,980 car and 182 truck parking spaces, a loading dock area, ADA compliant pedestrian connections with the City sidewalks as well as MTA bus routes, new curb cuts along Broening Highway, landscaping, SWM facilities, fencing, utility services, and a guard house check station. Project site challenges included abandoned-in-place former foundations, dense existing utility infrastructure, contaminated soils, an existing detention pond, limited area for stormwater management facilities, minimally sloping topography, and extensive permits/approvals requirements.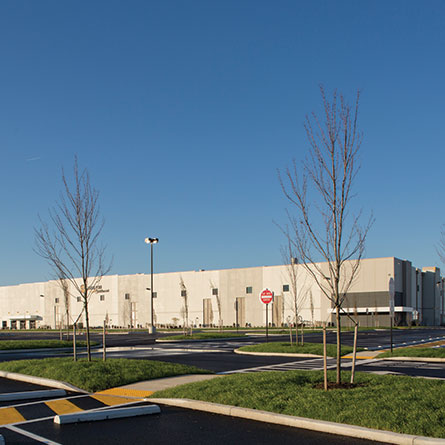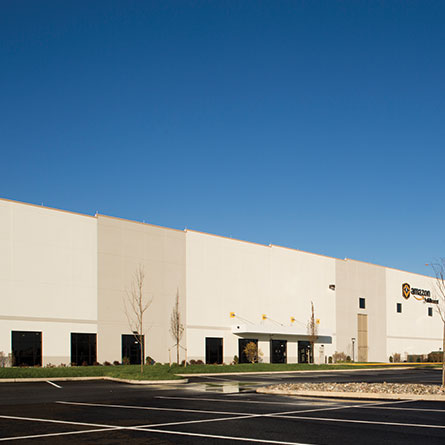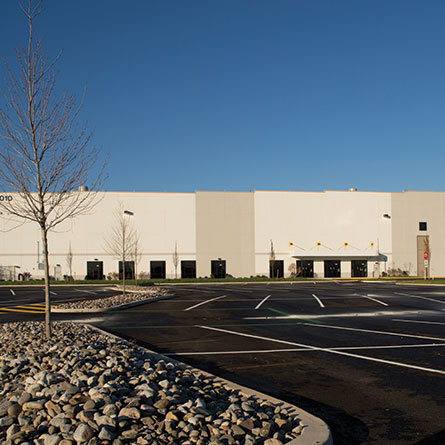 Civil/Land Development
Field investigations were performed and demolition plans were designed. The coordination with existing utility infrastructure, innovative stormwater management facilities, landscaping, traffic signal modifications, new utility services, and extensive permits/approvals and Public Works Agreements was also provided.
Mapping/GIS/Surveying
Topographic, boundary, and ALTA surveys of the project limits were performed. Utility locating services including test pits to confirm underground utility infrastructure locations were also provided along with easements for the utilizes.
Environmental
SWM/ESC approvals from Baltimore City as well as the Chesapeake Bay Critical Area Commission were prepared and expedited for the project.