Central Avenue Storm Drain Rehabilitation. Baltimore, Maryland.
The Central Avenue Storm Drain project comprised the monitoring, analysis and rehabilitation/reconstruction of 3,600 LF of the aging Harford Run Drain located underneath a busy city thoroughfare.
The City of Baltimore retained WRA to perform these services. Monitoring of rainfall events with rain gauges and flow meters installed in the drain was completed to assess the hydraulic capacity of the existing drain and determine the feasibility of lining options. Rainfall and runoff were monitored for over eighteen months in order to determine the operation of the drain in response to long- and short-duration storm events. Results were used in the calibration of hydrologic and hydraulic modeling using XPSWMM. Potential lining options were also modeled to predict post-construction operation. Ultimately, WRA designed a structural liner plate system, with minimal construction access needs, to strengthen the existing structure and extend its service life. All contract documents were prepared in accordance with City and State design criteria and specifications.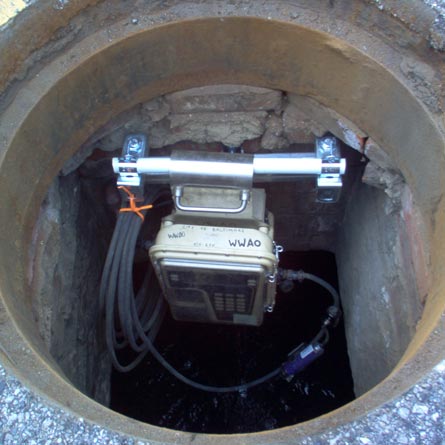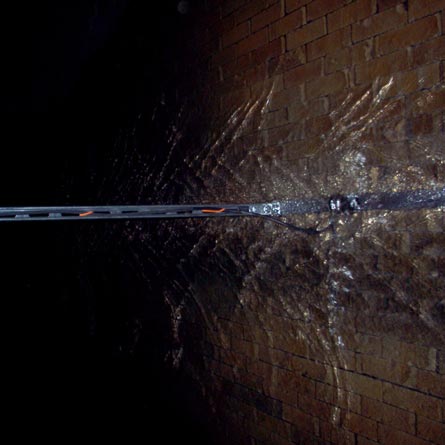 Water Resources
In addition to performing hydrologic/hydraulic analyses and modeling, and designing the drain liner, WRA performed upgrades to the minor storm drain systems connecting to the Harford Run Drain.
Mapping/GIS/Surveying
The parameters for the geometry of the liner system were determined through the use of a high-definition survey of the existing drain, which allowed for minimum impacts to the hydraulic capacity of the drain.
Highways/Roadways
The corridor-wide rehabilitation included roadway reconstruction/rehabilitation, streetscape design, ornamental street lighting, pavement marking, and signage design.