Canadian National Railway, Bessemer Zone – NBIS Routine / In-Depth Inspections. Western Pennsylvania.
The Canadian National Railway is responsible for the inspection and maintenance of several highway bridges in Western Pennsylvania that span over their tracks.
WRA was contacted by the Canadian National Railway (formerly the Bessemer & Lake Erie Railroad Company) in 2006 to perform the periodic NBIS Inspection of these structures spanning their tracks. The structure types included: steel deck truss, multi-span, multi-girder steel structures, reinforced concrete T-beam, steel through-girder and a reinforced concrete double-arch. WRA performed these services for CN for three 2-year cycles.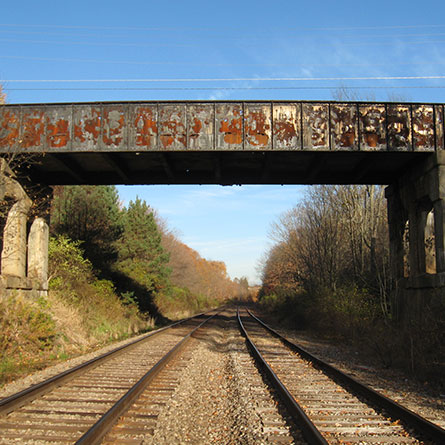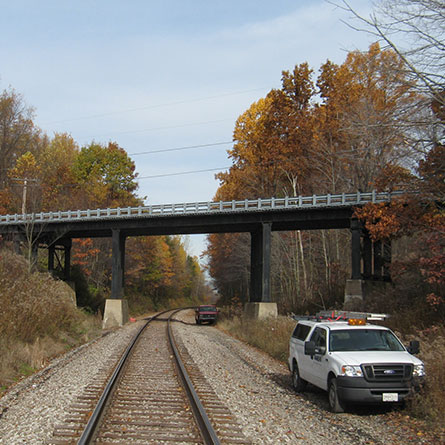 Inspection
Periodic inspections included a conditional appraisal as well as providing a repair / maintenance plan for each structure to the railroad. An interim, in-depth, fracture critical inspection was required by the Pennsylvania Department of Transportation (PennDOT) in 2007 for the steel through-girder structure. Field measurements of section loss and other areas of deterioration were recorded. Analysis and load rating of the structure was performed which resulted in the posting of the structure t