Bull Run Watershed Study – Stream Channel Condition. Prince William County, Virginia.
The Bull Run Watershed Study, located in Prince William County, Virginia, included assessment of 171, 473 linear feet of stream channel, as well as conceptual stream restoration designs.
This study was initiated due to the need to address sources of sediment and other pollutants that may have been contributing to the TMDL listing of the lower Bull Run as impaired. WRA, under an open-end contract with Prince William County, conducted the watershed study. This included inspection of existing stormwater facilities, assessing stream channels, inventorying problem areas along streams, and identifying opportunities to retrofit stormwater management throughout the watershed. Due to the large size of the lower Bull Run Watershed, the study was narrowed to three (3) sub-watersheds which were representative of conditions found throughout the lower Bull Run watershed.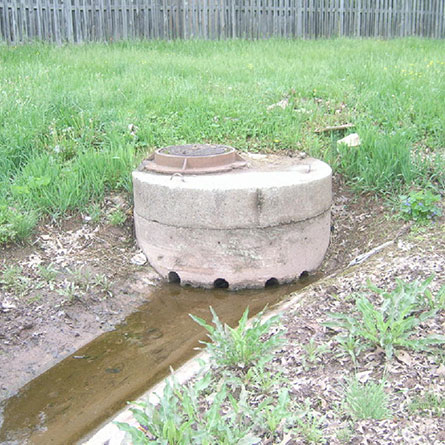 Mapping/GIS/Surveying
Along each stream reach, problem areas such as outfalls, exposed utilities and dumps sites were documented using the Unified Stream Assessment method. Problem areas were located and photographed using GPS enabled cameras. Five (5) stormwater outfalls were recommended for water quality retrofitting.
Stream Restoration
WRA conducted field assessments using a modification of the Rapid Stream Assessment Technique. Conceptual designs were developed for five stream and riparian buffer projects to address deficiencies and degradation along over 3,000 linear feet of stream channel.
SWM/Drainage/ESC Design
Programmatic recommendations were made by WRA to ensure that all existing BMPs were included in the County's inventory that stormwater facility inspections were more effective, and that stormwater facility databases were maintained and updated.