Blandair Park Phase 1. Columbia, Maryland.
A multi-purpose athletic field complex with associated amenities was designed within this 300 acre park.
Blandair Park is bisected by MD 175, and Phase 1 is located in the southern portion, with an entrance from Oakland Mills Road. Phase 1 included three synthetic turf multipurpose athletic fields, a playground, a comfort station and picnic shelter, a pedestrian promenade, landscaping, parking lots, park signage, site lighting, and utility services. Development of this 25 acre phase required topographic and aerial surveys, wetlands identification and delineation, preparation of a forest conservation plan, floodplain analyses, geotechnical investigations, a traffic study, preparation of construction documents, extensive permits/approvals, and public involvement.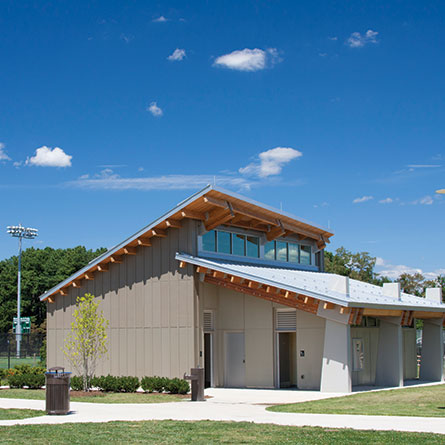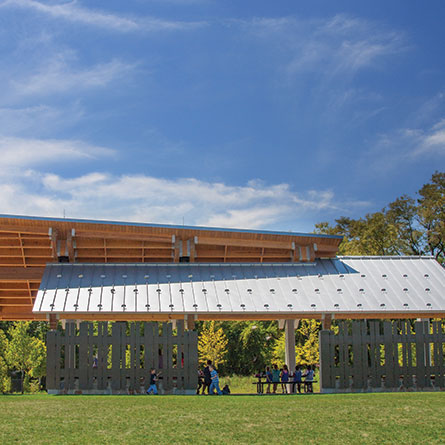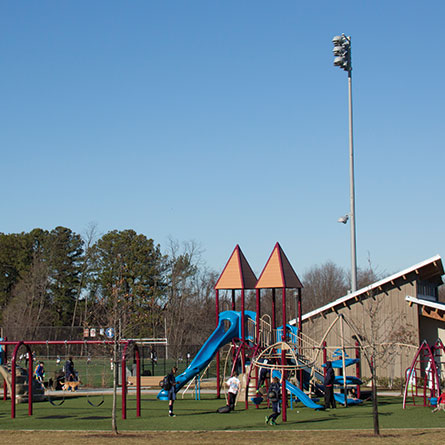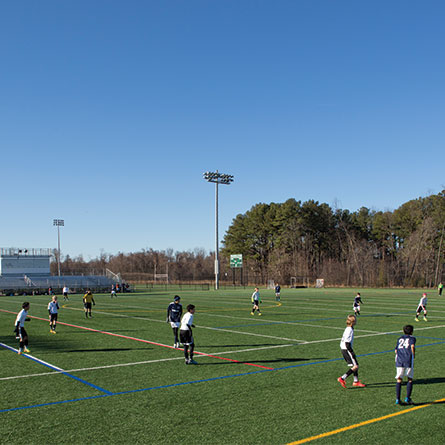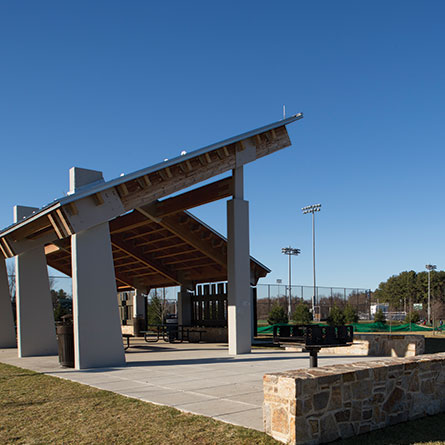 Civil/Land Development
Field investigations were conducted while and grading, parking lots and roads were designed. Utility infrastructure systems, stormwater management facilities, erosion and sediment control measures were also performed along with the preparation of construction phasing plans for the Phase 1 improvements.
Mapping/GIS/Surveying
Topographic surveys of the project limits were conducted while electronic locating was used to find underground utilities.
Environmental
Site investigations were performed. Applications for approvals from Howard County Planning and Zoning, the Soil Conservation District, and the Maryland Department of the Environment/U.S. Army Corps of Engineers were also prepared and expedited.
Architectural
Conceptual alternatives for the picnic shelter and comfort station were designed, having construction documents prepared for them as well.
Structural
Unique wall and roofing systems for the new picnic shelter and comfort station were designed.
Mechanical
HVAC and plumbing systems for the new comfort station were created.
Electrical
Electrical and lighting systems were designed for the new picnic shelter, comfort station, and multi-purpose fields, as well as extensive site electrical infrastructure.
Geotechnical
Subsurface investigations were conducted while the foundation design of the new park features was created.
Transportation
Traffic maintenance plans to support Phase 1 improvements were prepared while a previously prepared traffic study was updated.