Baltimore Harbor. Baltimore, Maryland.
Baltimore's Harbor revitalization has been driven by the development at the water's edge. For decades, WRA has been providing waterfront engineering services in support of this effort
Revitalization efforts have been phased over the years, and have included such projects as improvements to Piers 3, 4, 5, and 6, the National Aquarium in Baltimore, and Marine Mammal Pavilion at the Aquarium, the Pier 5 Lighthouse, the Pier 6 Concert Pavilion, the Harbor East Waterfront Redevelopment, Tide Point, and HarborView. Improvements to the Promenade and public spaces included pedestrian bridges, brick and stone walkways, a fountain at the Marine Mammal Pavilion, furniture, and signage. Improvements to the bulkheads and wharfs along the harbor consisted of two types: (1) steel sheeting with a granite faced concrete cap outside of the existing bulkhead and a concrete "dead-man" supported by steel H-piles on the inboard side, and (2) a concrete relieving platform with steel sheeting and precast concrete support piles.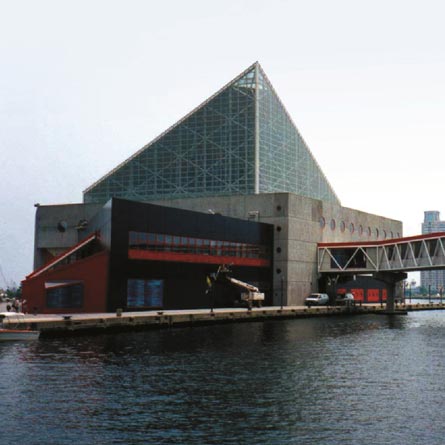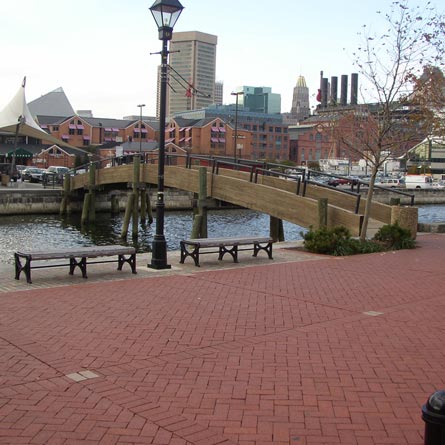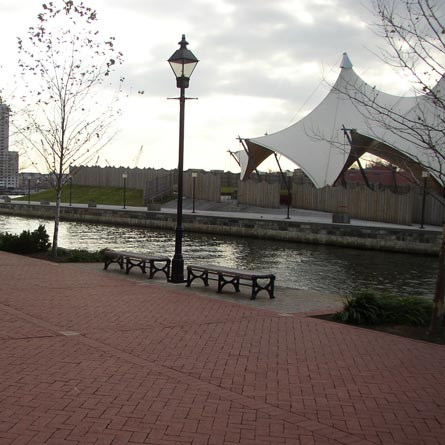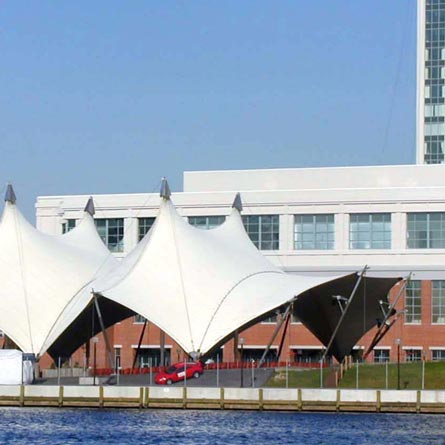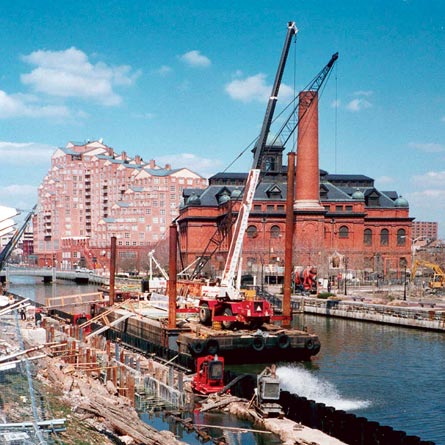 Geotechnical
WRA geotechnical engineers reviewed and approved pile installation procedures for waterfront infrastructure. They performed on-site inspections and observation of PDA testing for several projects.
Structural
WRA's experience with precast, steel, wood and composite piling is utilized to create the best lifecycle cost for a given project's budget. Visual and underwater inspections were conducted for much of the work.
Mechanical
Designs, repairs and updates for plumbing and mechanical utilities to serve recreational uses have been provided throughout the harbor for transient berthing.
Construction Management
WRA provided construction administration support for many of these projects including site inspection, shop drawing reviews and changed condition modifications.