Air Traffic Control Tower. McEntire Air Force Base, South Carolina.
Home to the 169th Fighter Wing, McEntire Joint National Guard Base features this signature landmark tower, which regulates all air and ground traffic for the base.
Sited, sized and configured to control take-offs, landing and ground movement of fifteen F-16s, 1 C-130, 1 C-26 and over 60 Army National Guard attack helicopters, the Air Traffic Control Tower provides full airfield coverage and control of over 58,000 Visual Flight Rule (VFR) operations annually. The new tower is more efficient, and supports the mission of the 169th Fighter Wing for worldwide disaster preparedness, defense assistance, and combat capabilities.
Flexibility of the tower infrastructure to support constantly evolving radar systems, radios and other electronic equipment was a major design determinant. A training room, administration space, and support spaces for controllers were incorporated, and provisions were made for a future training simulator.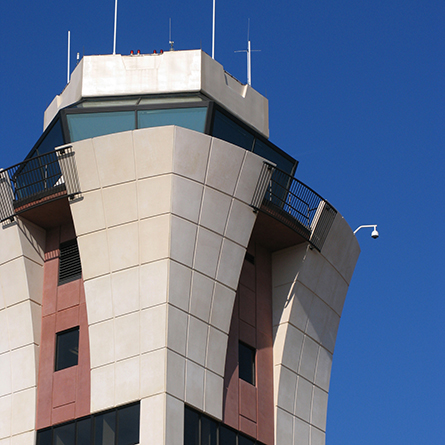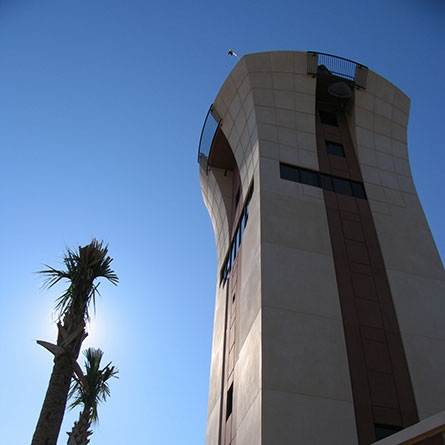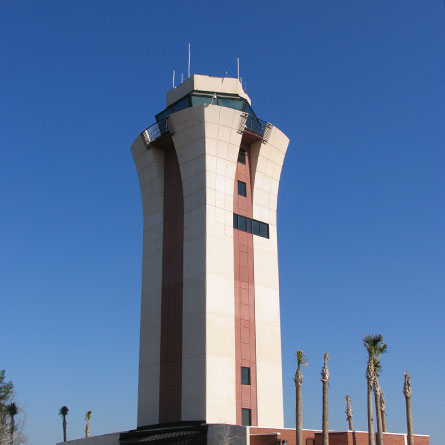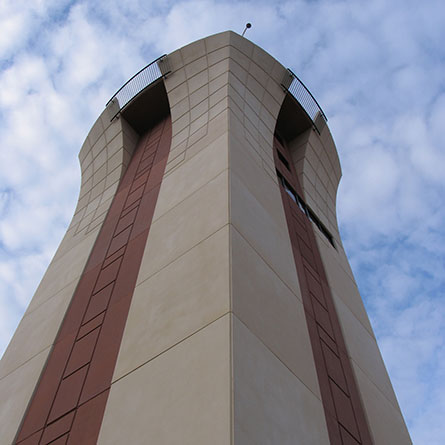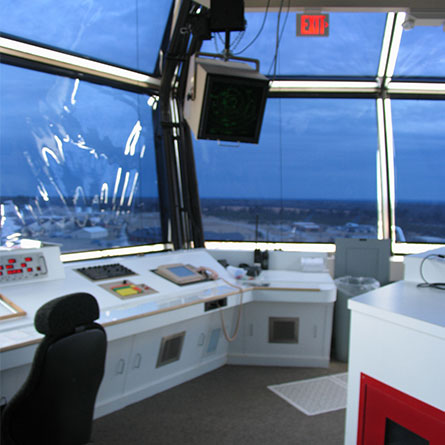 Architecture
Serving all air traffic and visible throughout the base, the tower is a welcoming beacon expressing in its design the pride of the 169th Fighter Wing. The precast concrete structure soars skyward flaring at the top embracing its catwalk and control cab.
Electrical
Normal power for the Air Traffic Control Tower was obtained by tapping overhead medium voltage line. An emergency back-up generator was provided to handle the entire load in the event of a power failure.
Structural
A hot-rolled steel frame and tube bracing for lateral load resistance are the skeleton that supports the graceful lines reflected in the precast skin of this structure. Metal deck floors are used at each level.