AIMD Facility. Naval Station Norfolk, Virginia.
Helicopters, jets, and aircraft are rigorously maintained and upgraded within this new AIMD facility. Testing, service, eco-maintenance, and logistics repair are performed on these aircraft for drills, deployment, and calls to action by the U.S. Navy.
Supporting around-the-clock world-wide readiness for war fighters, this 140,000 SF facility is comprised of a new maintenance, repair, parts storage, and shop building, multi-modal site circulation (aircraft and vehicles), outdoor engine test area with outside storage and specialized support functions. The facility supports maintenance of a variety of assets including E-2C, C-2A, and C-9 fixed wing aircraft and helicopters. Airframes, avionics, aviation armament, AMCM sled, parachute/survival equipment, engine maintenance, and supply are housed within this specialized facility, as well as offices and inventory control space. Tire and oxygen support facilities are included on base.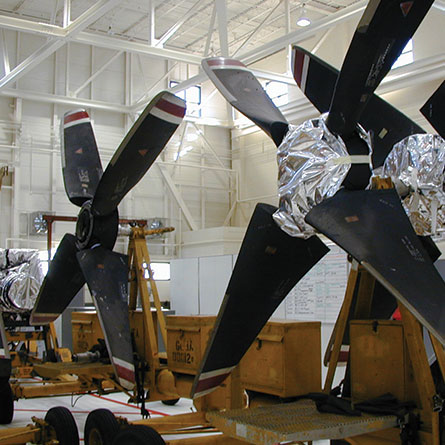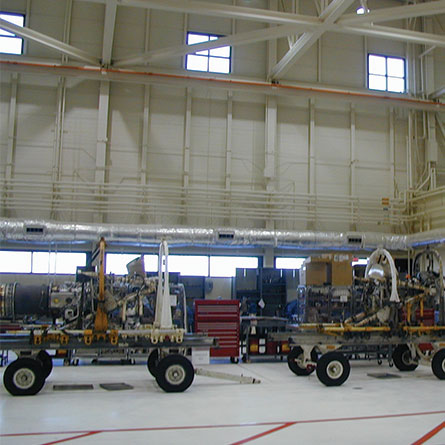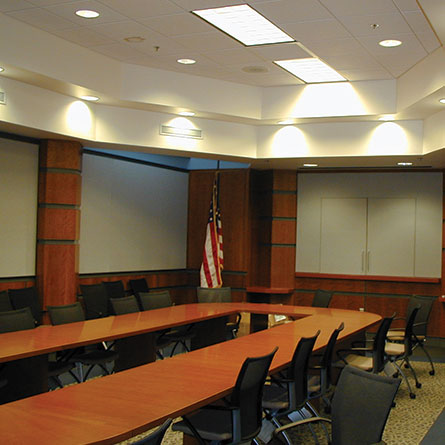 Architecture
Low masonry starter walls with insulated metal siding were designed above to break up very large wall areas, sloped standing seam roofing, new interior finishes, elevators, large industrial spaces with specialty benches and storage systems, and smaller ancillary storage buildings.
Mechanical
Design included environmental and equipment cooling, central heating and cooling plants, process water, and compressed air systems. Multiple user groups had precise environmental criteria required for their mission. WRA's design utilized modular subsystems within an integrated building design for maximum flexibility.