Rodney Square Renovation. Wilmington, Delaware.
As part of an open-end Transportation Enhancements contract for DelDOT's Division of Planning, WRA recently completed final design and construction management services to reconstruct the perimeter plaza encompassing Historic Rodney Square.
Commonly known as the center of downtown Wilmington, Rodney Square serves as the City of Wilmington's downtown transit hub and a place for public gatherings. The existing tree canopy on the exterior of the square had diminished over the years due to the limited availability of uncompacted soil for the linden trees' roots to thrive. In search of viable soil, the roots have caused the surrounding hardscape to heave leading to unsafe conditions for pedestrians and poor tree canopy growth. Existing trees were removed and the plazas were excavated to depth of four feet to allow for the installation of a two-layered structural cell network to achieve over 1200 cubic feet of uncompacted soil per tree. Pervious concrete bands were incorporated into the hardscape design to allow infiltration into the soil and reduce future maintenance costs by eliminating the need for a mechanical irrigation system and ridged stormwater management. Phase I of this two-phase project was completed in 2013.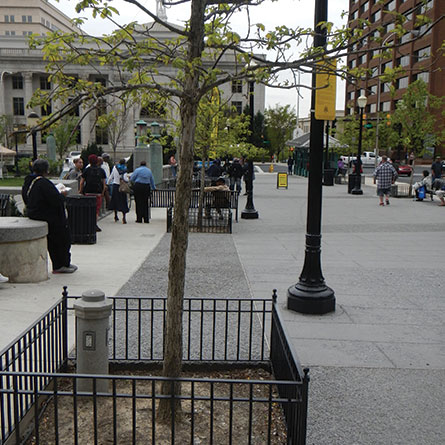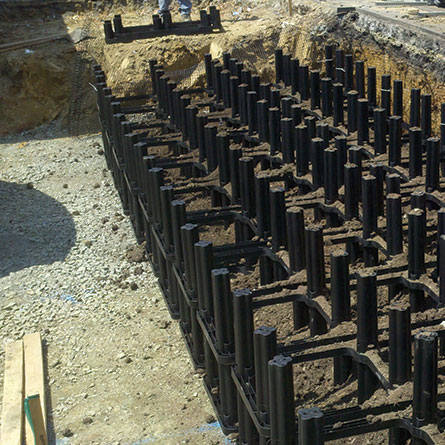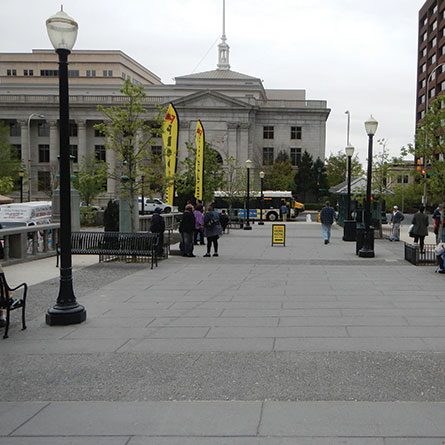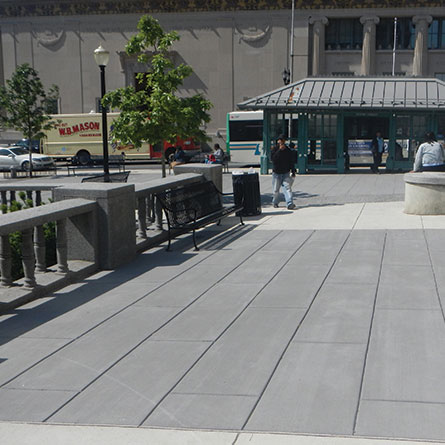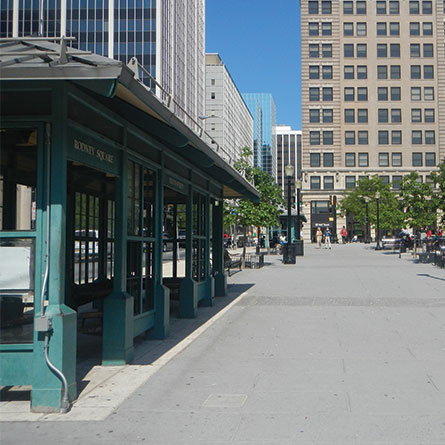 Landscape Architecture
This high profile multi-disciplinary project was led by WRA's Landscape Architects. Responsibilities included project management, existing conditions analysis, concept design development and coordination, public involvement, final construction document development, and construction assistance and oversight.
Electrical
WRA's electrical engineers were responsible for performing photometric and lighting design to determine lighting layout and improving safety of the square. A robust conduit system was developed to include new pedestrian lighting, existing historic light fixtures, and a holiday tree lighting system.